IDA Foundation has a global network of agents and distributors who work with us and provide an essential local presence. Our agents assist with sales, logistics, communication, and other key elements of the supply chain and delivery process. Besides agents, IDA Foundation has several local distributors across the globe. Our local distributors keep their own stock of different IDA quality-assured products, making them more accessible to for example smaller health clinics. The map below indicates in which countries our agents and local distributors are.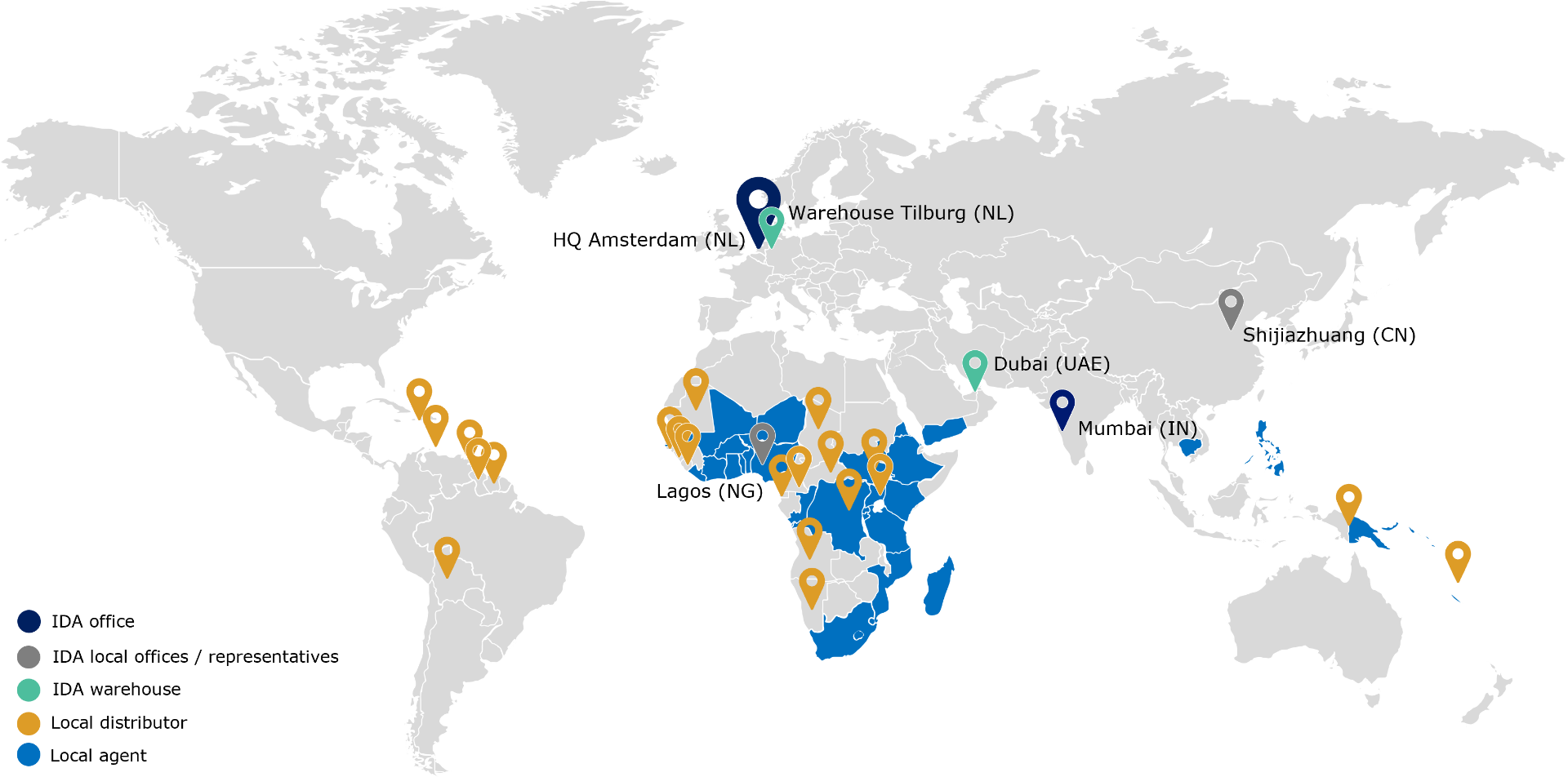 If you are interested in becoming a representative agent or local distributor for IDA Foundation, or if you want to come in contact with one of our existing agents or distributors, please contact Joop Helsloot.
Find more information about our agent & distributor network, and about local manufacturing on our Local Services page.
Read more about our Agents & Distributors in the following blog posts: