Amsterdam, 21 April 2023 – World Earth Day is celebrated annually on the 22nd of April, to raise awareness and appreciation for the earth's environment. The day is dedicated to promoting the importance of protecting our planet and taking action to ensure a sustainable future for all. This year's theme is 'Invest in our planet', emphasising the need to take immediate action and invest in programmes and initiatives that help sustain our planet and environment.
World Earth Day at IDA
As IDA recognises the important connection between a healthy planet and healthy lives, our Sustainability Team representatives gathered our colleagues for a fun and educational Earth Day Quiz last Monday. With topics covering Earth Overshoot day, circularity as well as our own activities related to ISO 14001, the 100+ colleagues participating enjoyed gaining new knowledge on the environment, whilst having fun with our team. By organising events like this, we want to keep the topic on the minds of our employees and inspire them to take action, both in their work at IDA and hopefully also in their personal lives.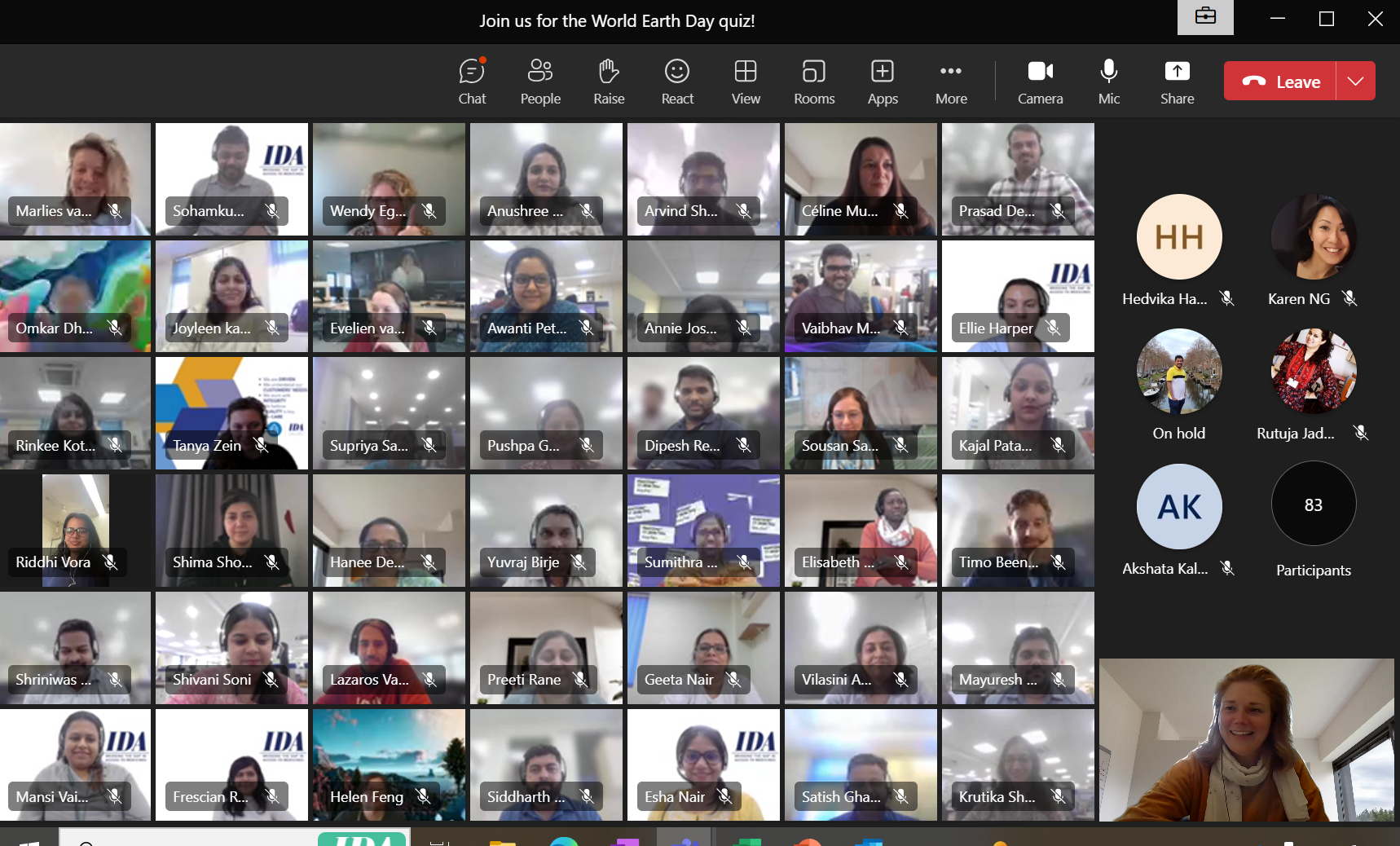 Environmental Management System - ISO 14001
Answering Earth Day's call to action to 'invest in our planet, IDA's sustainability strategy has identified three pillars: Purpose, People and Planet. The category Planet revolves around our environmental strategy, which we capture in our Environmental Management System (EMS – ISO 14001), focusing on our impacts such as waste management, our CO2 footprint, amongst others, while we keep identifying opportunities to improve our approach with our stakeholders. For more information about sustainability at IDA, visit our Sustainability page.