Published on 2017-01-30 10:23:19
Notice anything different?
IDA Foundation has been hard at work with several partners creating a more modern, updated look for the IDA brand. The centerpiece of this rebranding project is our website, and we are proud to share it!
It was about time…
Our previous website was created 10 years ago (!) and did not offer us the necessary features to communicate to all of our customers and partners online. The need for a new website led us to carefully evaluate our branding as well, giving us the opportunity to not only critically assess our online presence, but also our brand as a whole.
Recognising the strength of a classic logo
The process was both a challenging and inspiring exercise, one that made us look carefully at our history and mission. In this process, we were supported by the talented creatives from Mmousse in Amsterdam.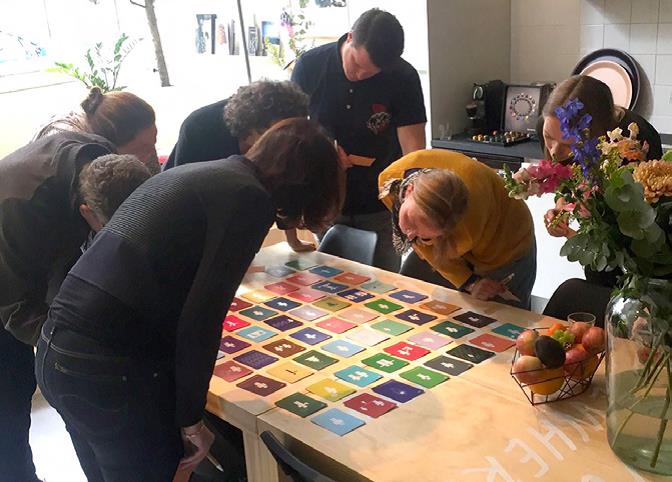 Our brand personality
A diverse group of IDA employees took part in brainstorming sessions and dynamic exercises, which led us to develop our new brand identity. This reflects the experience and reliability of IDA, while giving us a brighter and more modern look in our communications. While a rebranding might suggest major changes, we decided to only make subtle changes to our (somewhat iconic, we've been told :) IDA logo. It's been with us since we started in 1972 and we are proud to say it is recognized in our destination countries as a symbol of high-quality health products. Using the brand personality that came out of this process, the addition of strong colours, new fonts, images and new icons followed, resulting in an extensive new house style guide and foundation for all of our materials.
Rebuilding our online presence
Once we had developed the visual elements of our brand identity, we turned our attention to our website. Our website is the place where our customers, suppliers, partners and (future) employees look for information about how we work and read stories about our impact. After assessing several agencies, ShopWorks was selected to design and build the website. Their deep experience with websites and web shops helped IDA to define the priorities for our website, and challenged us to look to the future. The site now offers comprehensive information about IDA's products, services, quality, and people, and shares relevant news about our work. In the coming months, we will continue to add features to improve the customer experience.
So what hasn't changed?
While our look has changed a bit, we believe that what makes IDA are the beliefs it was founded upon. And as we head into our 45th year, IDA Foundation remains committed to improving access to medicines and medical goods for countries in need.
Thoughts?
The new branding has also been applied to other parts of our online presence, including our LinkedIn, Facebook and Twitter pages. If you aren't following us already, head over there to stay up to date on all our news and stories! Leave us a message to share your thoughts about our updated look!