Assuring the quality of medicines and medical goods is at the heart of IDA Foundation's work, and has been since our founding in 1972. We believe that health providers worldwide must have confidence in the quality of the products they give to their patients. Our Quality Affairs team audits and advises suppliers so that we can provide the products and services our customers trust.
IDA's quality assurance system is based on a number of factors, including risk assessment of production sites, review of the product dossier, and evaluation of a product's past performance, safety, and efficacy. Our QA process doesn't stop with the approval of a manufacturing site and a specific product. We continue to review our suppliers through an ongoing verification and monitoring process.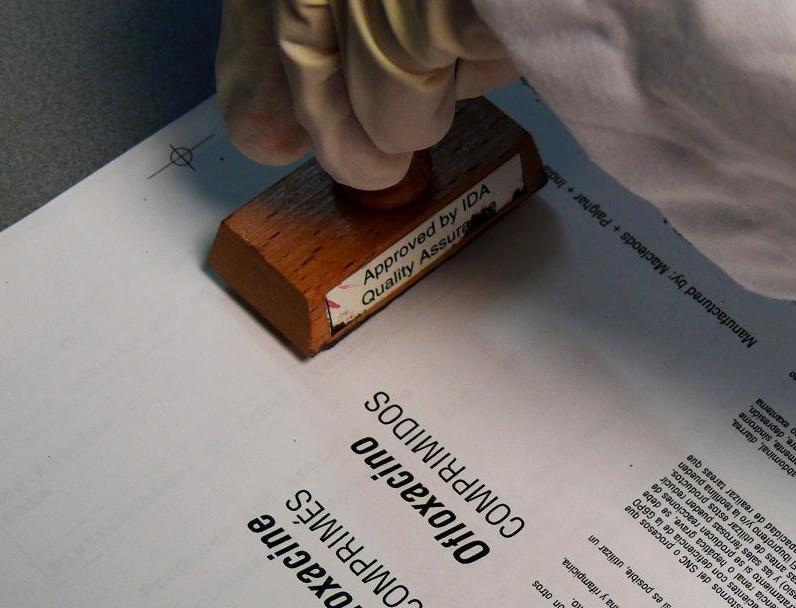 IDA recognises manufacturing site audits performed by WHO pre-qualification (WHO PQ) teams or by Stringent Regulatory Authorities (SRAs). Products that are WHO prequalified or SRA-approved do not require a complete product approval procedure. For these items, we perform a number of checks to verify that the supplied products comply with the SRA or WHO PQ specifications.
Registration
IDA has a dedicated team of regulatory affairs professionals based in Mumbai. Their familiarity with regulatory systems and requirements allows them to prepare country-specific dossiers for IDA products. Once the registration process is underway, the team monitors progress until the product receives marketing authorisation from the destination country. The team also provides support for post-marketing changes and administrative issues related to registration.
In recent years, IDA has seen an increasing requirement for the registration of imported medicines. Sometimes this is driven by the destination country, when the National Drug Regulating Authority (NDRA) establishes specific registration requirements for pharmaceutical products and their packaging. Donor organisations such as the Global Fund also emphasise registration as a way to ensure product quality and create a standardised national formulary. IDA is able to work with customers and donor agencies to meet their various needs.