Published on 2022-12-06 12:39:20
Last month, our QA Director Bart van Osch and Bincy Mathew, our Pharmacist for IDA MEA, paid a visit to the Ministry of Health and Prevention (MOHAP, United Arab Emirates) in Dubai. This visit was an opportunity to strengthen the relationship between the MOHAP UAE and IDA Foundation, supporting our mutual mission to bridge gaps in access to medicines and to serve the people that need it most. Besides that, we were able to discuss our 50 years history and the role of the Dubai hub for IDA. The Undersecretary of Health and Prevention, Dr. Amin Al Amiri, and his top team Dr. Ruqaya Al Bastaki, Director of Drug Department, and Ms. Rita Tanos Al Chalouhy, confirmed the Emirates' commitment to humanitarian support and promised their continued efforts to help IDA succeed in its mission through our partner Kuehne & Nagel in Dubai.
Dubai: a humanitarian hub
Multiple global NGOs are located in the United Arab Emirates (UAE) and have established their warehousing in Dubai. With its central location at the crossroads between Asia, Africa and Europe, over the years Dubai has grown into a very important humanitarian hub. Through its Dubai partner location, IDA Foundation prepares various (emergency) health kits and medical shipments from Dubai to low- and middle-income countries where medicines and medical supplies are most needed. Located close to both air- and sea-port, we ensure fast shipments to any location in the world, especially during emergency response. It is also close to the International Humanitarian City (IHC), a logistics centre for the distribution of humanitarian aid.
About the MOHAP, UAE
The MOHAP was founded in 1971, and since then the country's health sector has witnessed great qualitative accomplishments to meet various health challenges and to keep pace with global developments. Besides focusing on the health of their communities, the Ministry has also been keen to adopt and launch many initiatives and projects aimed to serve global health.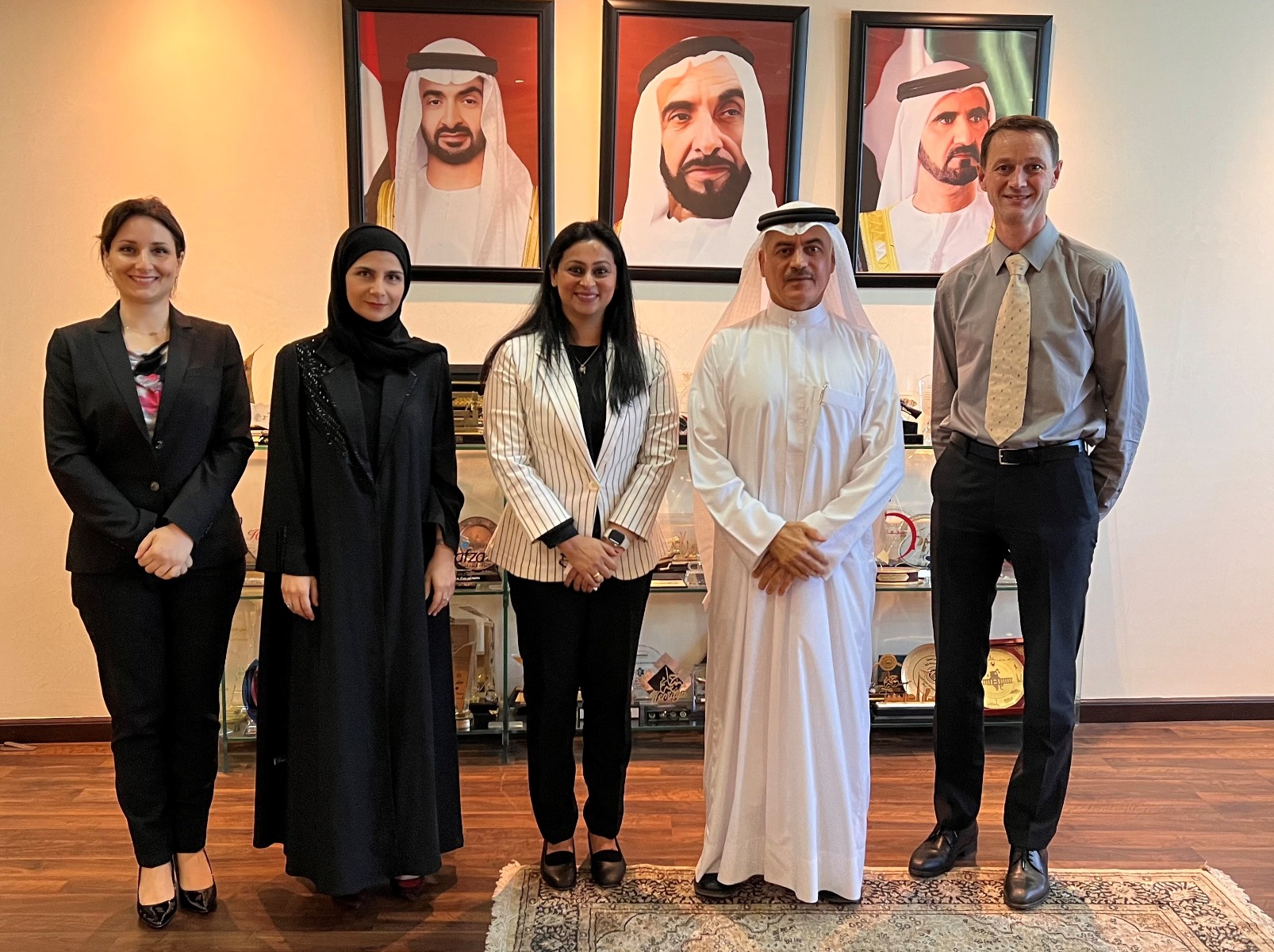 From left to right: Ms. Rita Tanos Al Chalouly, Dr. Ruqaya Al Bastaki, Bincy Mathew, Dr. Amin Al Amiri, Bart van Osch