Joining forces to ensure emergency shipments to Ukraine
Amsterdam, 29 June 2022 – This past month IDA Foundation has joined forces with i+solutions and other parties to ensure swift emergency shipments to Ukraine. Since the beginning of the Russian invasion in Ukraine four months ago, we have supported several initiatives to send emergency goods and medical relief products to Ukraine and neighbouring countries.
The demand for medical products remains very high in Ukraine. As a response to this demand, i+solutions has brought together several partners, including IDA Foundation, to prepare a shipment of medical products for a combined worth of 150 thousand euro.
Van Der Wal Logistics took care of the shipping to Ukraine via Hungary and Romania. Currently there are long waiting lines to enter Ukraine, but exceptions (a so-called green corridor) are made for shipments consisting of medical supplies and donations. We are happy to mention that our products arrived at their end destination in Ukraine this week, ready to serve people in need.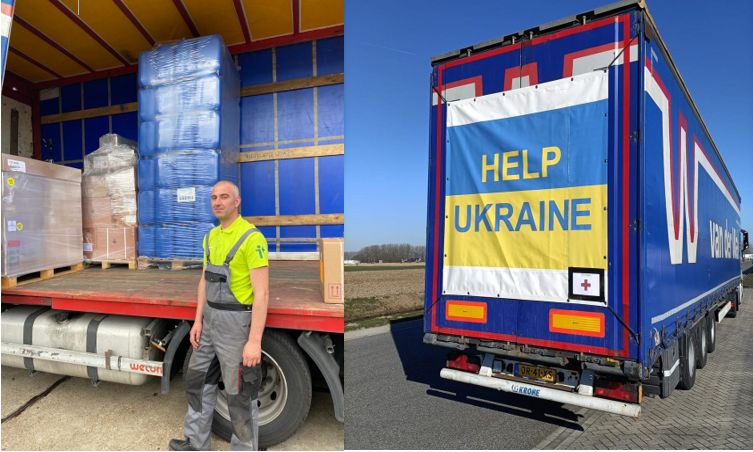 We would like to thank i+solutions, the Medical Export Group and Van Der Wal Logistics for their combined efforts. Courtesy of the images and the provided information goes to i+solutions and Van Der Wal Logistics, read more about this emergency shipment and watch a video of the truck being unloaded here.