Published on 2022-04-22 15:23:07
Current situation
Despite the ongoing hostilities, IDA Foundation is able to provide transport solutions into Ukraine together with its freight partners. Air & sea solutions continue to be impossible, but solutions by road are available upon request. Available solutions are dependent on the ever-changing local situation, we would advise our clients to keep in close contact with their sales representative in case of any questions.
Transport to border countries
An alternative option to transport directly into Ukraine is transport to warehouses in bordering countries. Shipments will then have to be picked up by consignees from a warehouse location.
At the moment IDA can offer a variety of options to the following neighboring countries:
Poland
Hungary
Romania
Moldova
Slovakia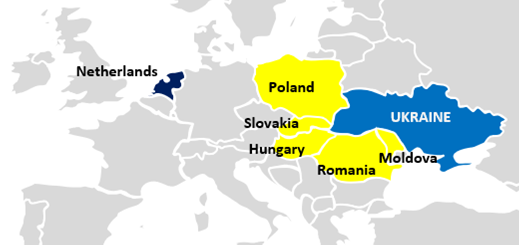 Poland is currently operating as the main gateway into Ukraine. 
Delivery location
Please note that all relevant neighboring countries to Ukraine are within the European Union (EU). As most of IDA's items are not registered in the EU, delivery to these countries is possible as customs bonded goods, with clearance occurring when transit to Ukraine takes place. 
For more information, please contact your sales representative.