Published on 2022-03-07 16:11:06
Current situation
All regular transport to and from Ukraine has come to a stop because of the Russian invasion into Ukraine. This means that (regular) air, sea, and road transport has come to a standstill and borders to Ukraine are mostly closed for normal traffic, with only Ukrainian drivers being allowed to cross the border.
Alternative options for transport
Since there is no transport possible into Ukraine, other than returning Ukrainian drivers, any cargo destined for Ukraine will have to be picked up at border locations by consignees.
At the moment IDA can offer a variety of options to the following neighboring countries:
Poland
Hungary
Romania
Moldova
Slovakia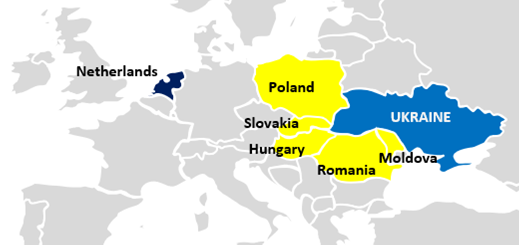 Poland is currently operating as the main gateway into Ukraine. The Polish authorities are planning to implement a free zone for humanitarian cargo moving into Ukraine, whereby customs will clear the T1 (customs document) inside Poland to avoid issues at border locations. IDA expects a similar system to be implemented in Romania soon.
Delivery location
Please note that all relevant neighboring countries to Ukraine are within the European Union (EU). As most of IDA's items are not registered in the EU, delivery to these countries is possible as customs bonded goods, with clearance occurring when transit to Ukraine takes place. 
For more information, please contact your sales representative.