Published on 2022-12-30 11:30:32
IDA Team
Retirement of Mr. Shree Rajwade
Mumbai, 30 December 2022 - After almost 33 years of service Mr. Shreekrishna (Shree) Rajwade, our General Manager of the IDA Foundation office in Mumbai, is retiring today. From 2023 onwards, we welcome Beena Singh as the new General Manager of the Mumbai office alongside her duties as HR director. Activities related to supplier management and purchase are covered by the relevant teams in Mumbai, who have been well prepared for these responsibilities over the past years by Shree.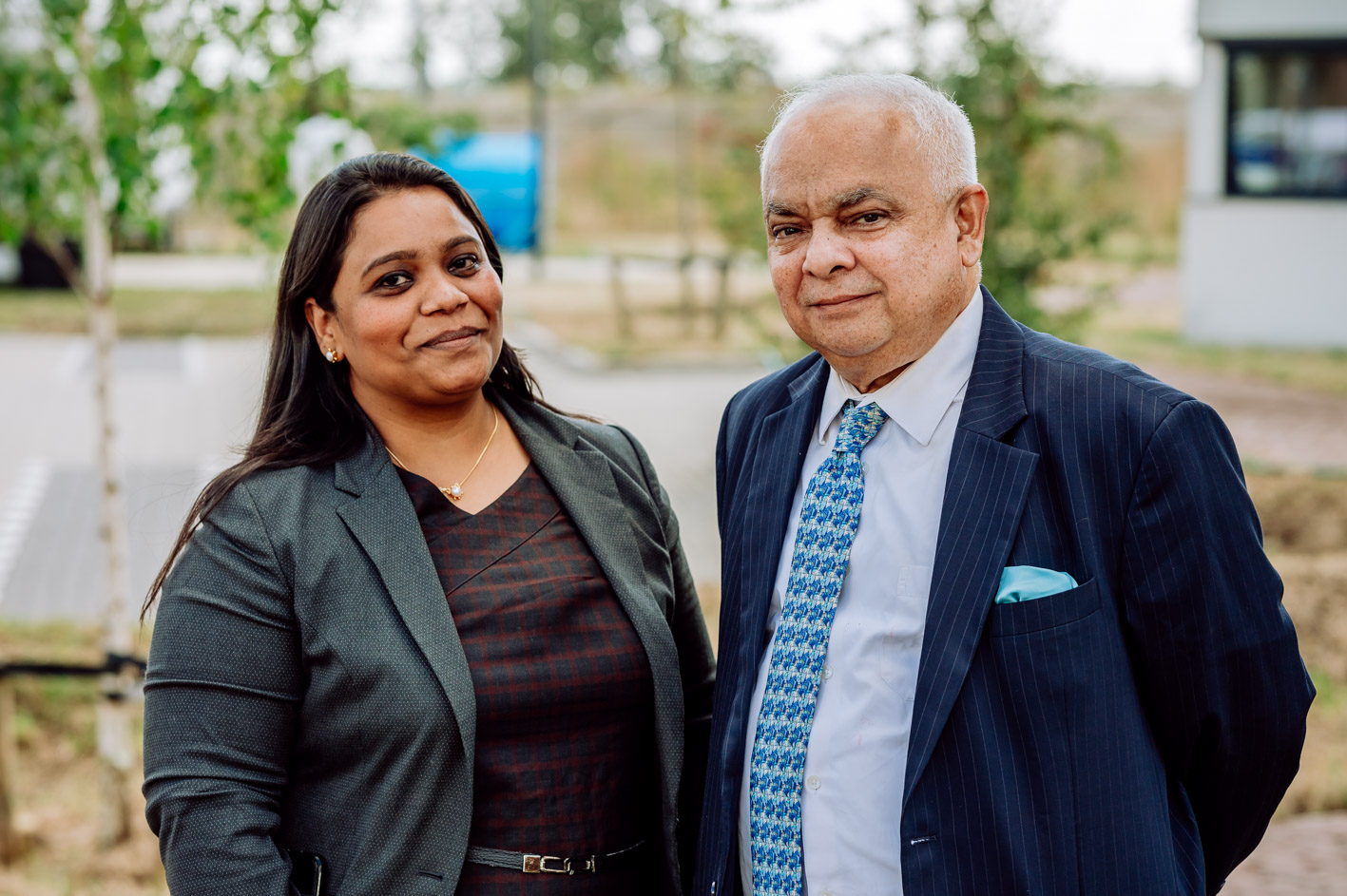 Beena and Shree during 50th anniversary event in Amsterdam.
After obtaining his bachelor's degree in Commerce, Shree started his career working for a textile manufacturing business. Soon after he became responsible for the sales and marketing of a family run pharmaceutical company. That is how he met IDA Foundation, when we approached the company to produce sulfamethoxazole, an antibiotic, for IDA's manufacturing plant Pharma Med in Malta.
In 1990 we started working with Shree as our IDA representative in India. Initially, Shree became an IDA agent to support with sourcing, coordinating with external laboratories and product approval, price negotiating, and purchase order management. As a local agent, Shree also accompanied pharmaceutical auditors during audits. Throughout this time Shree gained a lot of knowledge about finished pharmaceutical formulations and medical supplies.
Recognising the swift development of the generic pharmaceutical industry, IDA saw the expansion of activities over the years - a strong supplier network in India was build, followed by the opening of IDA India in 2006 with Shree appointed as General Manager. During the following years Shree gained a lot of experience executing the supply chain processes of large customer programmes. Shree will be dearly missed as he has been a great asset to our organisation.
A big thank you to Shree for all his years of service, and we wish Beena all the best with her new responsibilities!