Published on 2021-06-25 08:42:55
IDA supports Mumbai hospitals with oxygen concentrators
Mumbai, 25 June 2021 – India is slowly recovering from a severe and devastating second COVID-19 wave, during which India reported 414.188 daily new cases at its highest peak on 7 May (WHO, 2021). Cities such as Mumbai in the state of Maharashtra have been hit especially hard by this wave.  IDA Foundation has around 80 colleagues located in Mumbai and keeping our people safe and healthy has been our top priority. Throughout this challenging period, aside from supporting health organisations around the world with essential COVID-19 supplies, we have been looking for ways to support our staff, their families and communities. We recently organised a local COVID-19 vaccination drive for our staff and their families in Mumbai, which was well visited by many of our people to get their first dose. Following this event, we are organising another drive today at a different location. We want to reach as many staff members as possible and give them and their families the option of being vaccinated.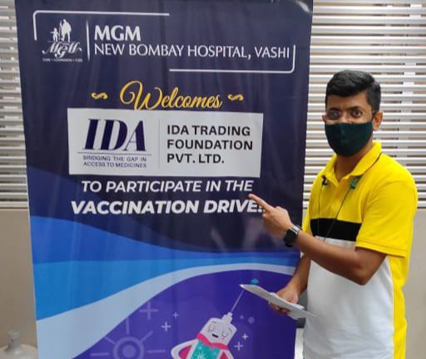 With our mission to bridge the gap in access to medicines and medical supplies, we also looked for ways we can contribute further to local communities through our products and services. Through our Mumbai staff's network, we identified hospitals in the Mumbai region that are experiencing a lack of oxygen supplies during this COVID-19 pandemic. Oxygen has become a scarce resource in many low- and middle-income countries during the COVID-19 pandemic, also in India. IDA worked closely with its suppliers to urgently deliver 25 oxygen concentrators to different Mumbai hospitals this week.
In the picture below you can see some of our staff members delivering the BPL oxygen concentrators to one of the hospitals.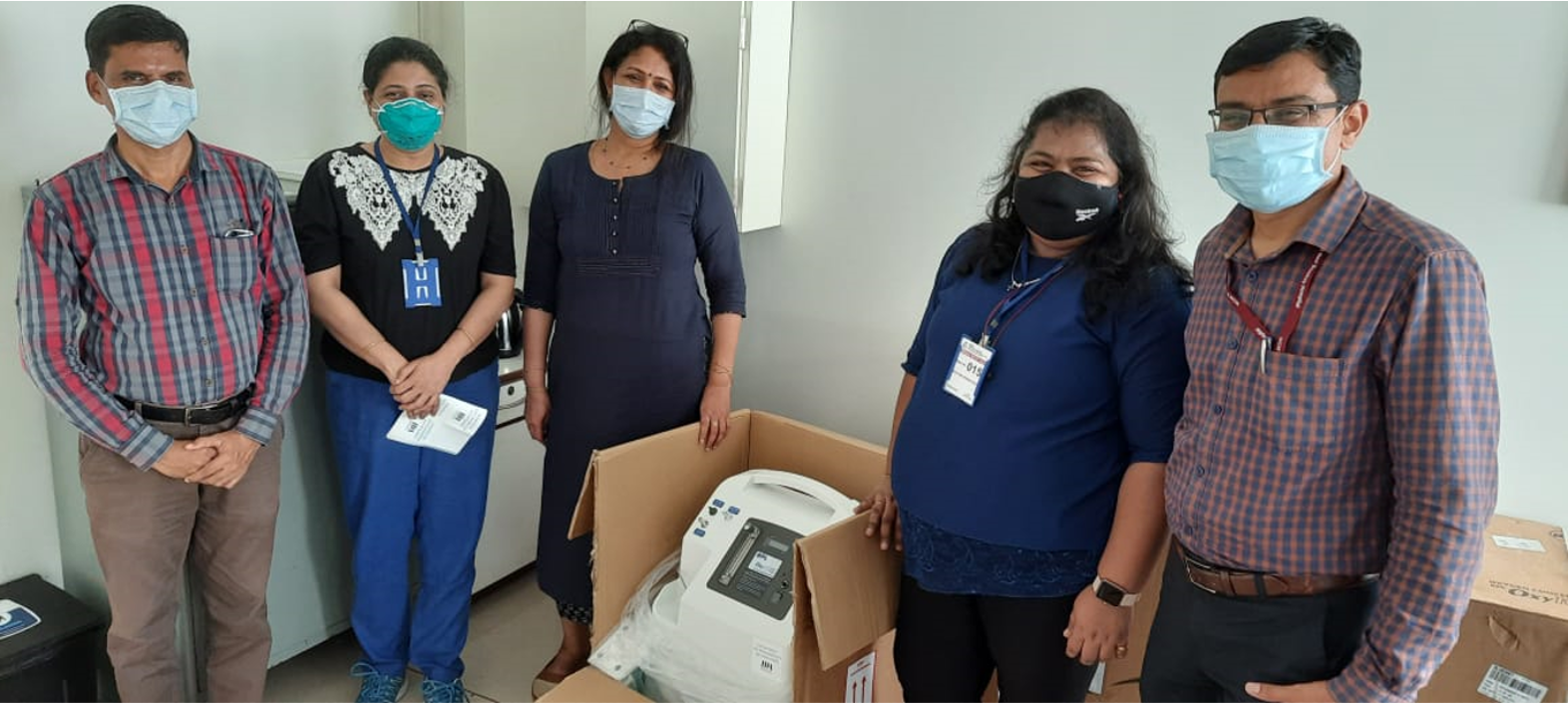 For more information on IDA Foundation's COVID-19 product portfolio, please see our COVID-19 page.
Please reach out to your account executive if we can support your organisation in the COVID-19 response.