Published on 2023-06-28 08:55:44
IDA Team
Combining leisure and productivity: IDA offers WFAWs
Amsterdam, 28 June 2023 – We would like to highlight one of our work benefits, which is the possibility to work from any location in the world for up to a month per year, also being referred to as 'work from anywhere weeks' (WFAWs). Offering WFAWs, is one of the great benefits that we give to our employees, which allows them to extend their holidays for example while working remotely at the same time.
Benefits of WFAWs
The traditional office setup and way of working is rapidly evolving, driven by advancements in technology and a growing emphasis on work-life balance, especially after the covid pandemic which disrupted our (working) lives for almost three years. Offering WFAWs allows employees the freedom to choose their work location for a designated period, which has numerous benefits for both parties:
Enhanced work-life balance: resulting in reduced stress levels, improved mental well-being, and increased overall job satisfaction
Increased productivity: as employees choose environments that are most beneficial to their productivity
Talent attraction and retention: this specific benefit shows that we have an employee-centered approach and that we trust and value our employees
Collaboration with our stakeholders abroad: WFAWs are perfect to combine with business trips or to visit our colleagues who are located on the other side of the planet
Working from Cape Town for a month
Meet Lizanne: she went to South Africa for six weeks, combining four weeks of work and two weeks to travel afterwards.
'IDA Foundation offers employees the opportunity to work from abroad for four weeks per year, and earlier this year I decided to take this opportunity and temporarily move my (home) office to the city of Cape Town, South Africa. I have always loved travelling, experiencing new cultures, exploring new countries, and meeting new people, and how great is it if you can combine this with your everyday job. The experience was truly great and everything I had hoped for. Taking myself out of my usual environment and changing up my daily life gave me a lot of new energy and motivation. From cold dipping in the ice cold Atlantic before work, to sunset hikes on Table Mountain after work, and Sundays spent at wineries: not one day was the same.'
Learning is an important pillar within our working culture, as we motivate our employees to take courses and participate in trainings using their personal budget allocated for learning and development. Lizanne decided to use this budget to follow a training programme during her stay in South Africa.
'I combined my trip with a training and development programme from Sweet Spot Abroad, which included personal and interactive group sessions focusing on (personal) leadership. I got to meet many new people from different professional backgrounds, and learned with and from them during our group training sessions. Through this programme, I experienced firsthand how getting out of your comfort zone stimulates development and personal growth.'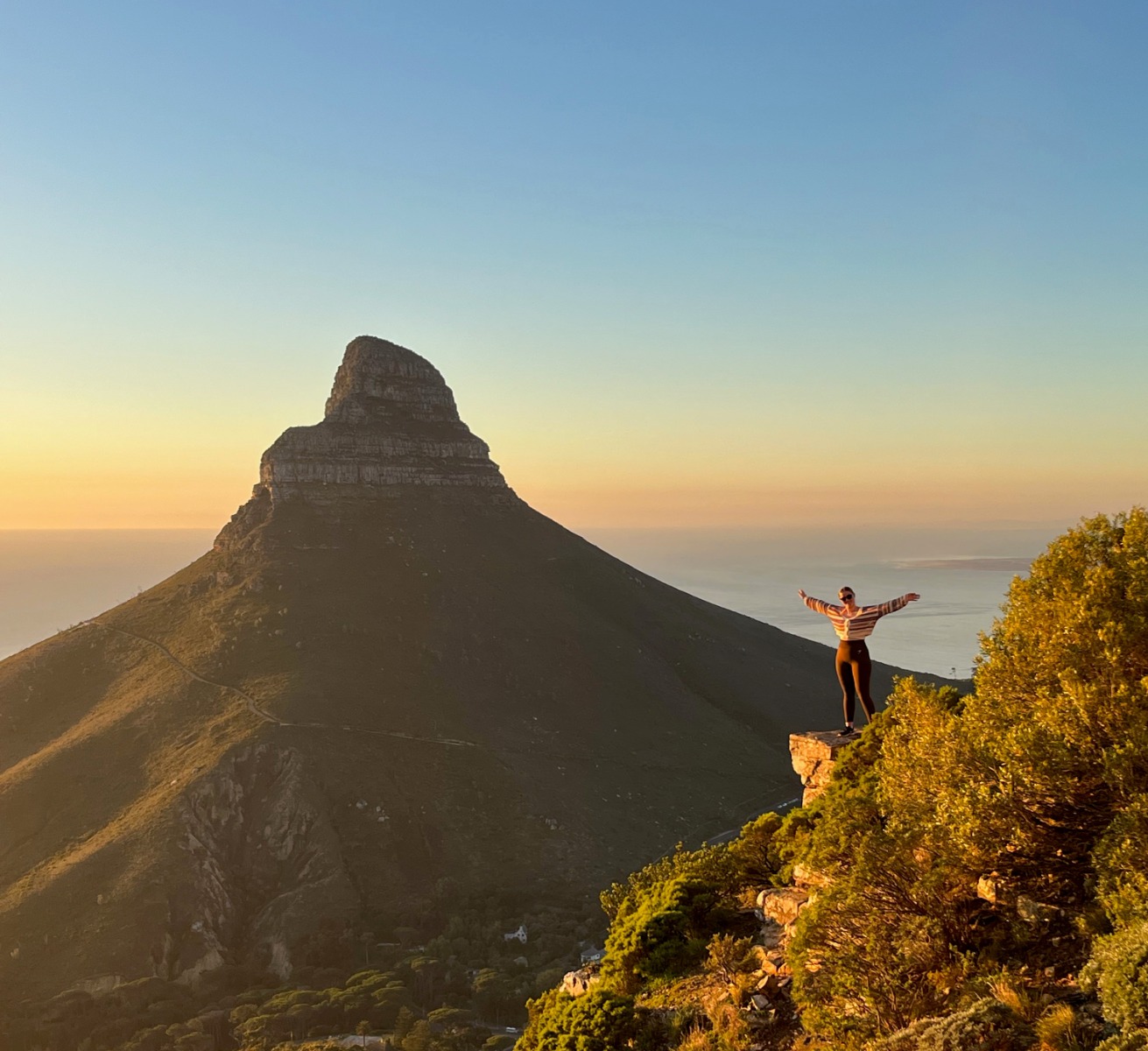 Lizanne: 'I had an amazing time in Cape Town. With a bit of a heavy heart, but also fully charged and motivated, I returned home to Amsterdam. I'm very happy that IDA Foundation allowed me the opportunity and flexibility to combine my work with a trip like this. It was an unforgettable experience!'