Published on 2023-06-08 12:34:50
Solvoz
Novel pooled procurement platform for NCDs launched
Amsterdam, 4 July 2023 - IDA Foundation (IDA), a global leader in ensuring access to affordable and quality-assured products in low- and middle-income countries (LMICs), has signed an agreement with Solvoz, a dedicated e-procurement solution and collaboration platform, to establish a transformative pooled procurement mechanism for medicines and medical supplies in LMICs. Focus will be on treatment for non-communicable diseases (NCDs), including cancer.
In LMICs, key challenges for health organisations include the fragmented demand of products, lack of transparency in pricing and limited secured availability.
IDA and Solvoz aim for change in this, by shifting the power to the local health organisations and giving them the opportunity to pool their procurement with other organisations and giving transparency in the buying process. By leveraging their respective expertise in this new online marketplace, IDA and Solvoz have the potential to transform the procurement landscape. By providing a multi-channel approach in pooled procurement, they plan to significantly enhance the availability of essential NCD medicines in LMICs.
Through the newly established pooled procurement marketplace, health organisations gain more control of the procurement process, they can consolidate their demand, thereby harnessing their collective buying power for greater affordability and accessibility. Aside from advantages offered by Solvoz' online platform, buyers benefit from the quality-assured IDA products, supported by reliable logistics in global and regional supply chains.
The collaboration also paves the way for further opportunities for long-term collaboration among health organisations, as IDA and Solvoz seek to foster a collaborative environment. By pooling their resources, knowledge, and expertise, local governments and/or health organisations will be able to work together to drive impact, addressing the urgent needs surrounding access to NCD treatments and other medicines.
"We are excited to partner with Solvoz to address the critical gaps in access to medicines, particularly for non-communicable diseases, in low- and middle-income countries," said Wendy Eggen, CEO of IDA. "Especially when we look at a category such as oncology products, we recognise the importance of pooling demand for affordability and access and this partnership will provide that option. We look forward to working even more closely with Solvoz to offer an even broader range of products and services through this new marketplace."
Claire Barnhoorn, CEO of Solvoz added: "This collaboration, providing a pooled procurement platforms for medicines and medical suppliers truly contributes to access to affordable medicines in LMICs, by ensuring equitable access to health for all. The missions of IDA and Solvoz are very aligned and that makes us confident in IDA as our strong and trusted partner. Together we can make a significant impact on global health, using the best of technology, capacity and knowledge, with local health care actors in the driving seat."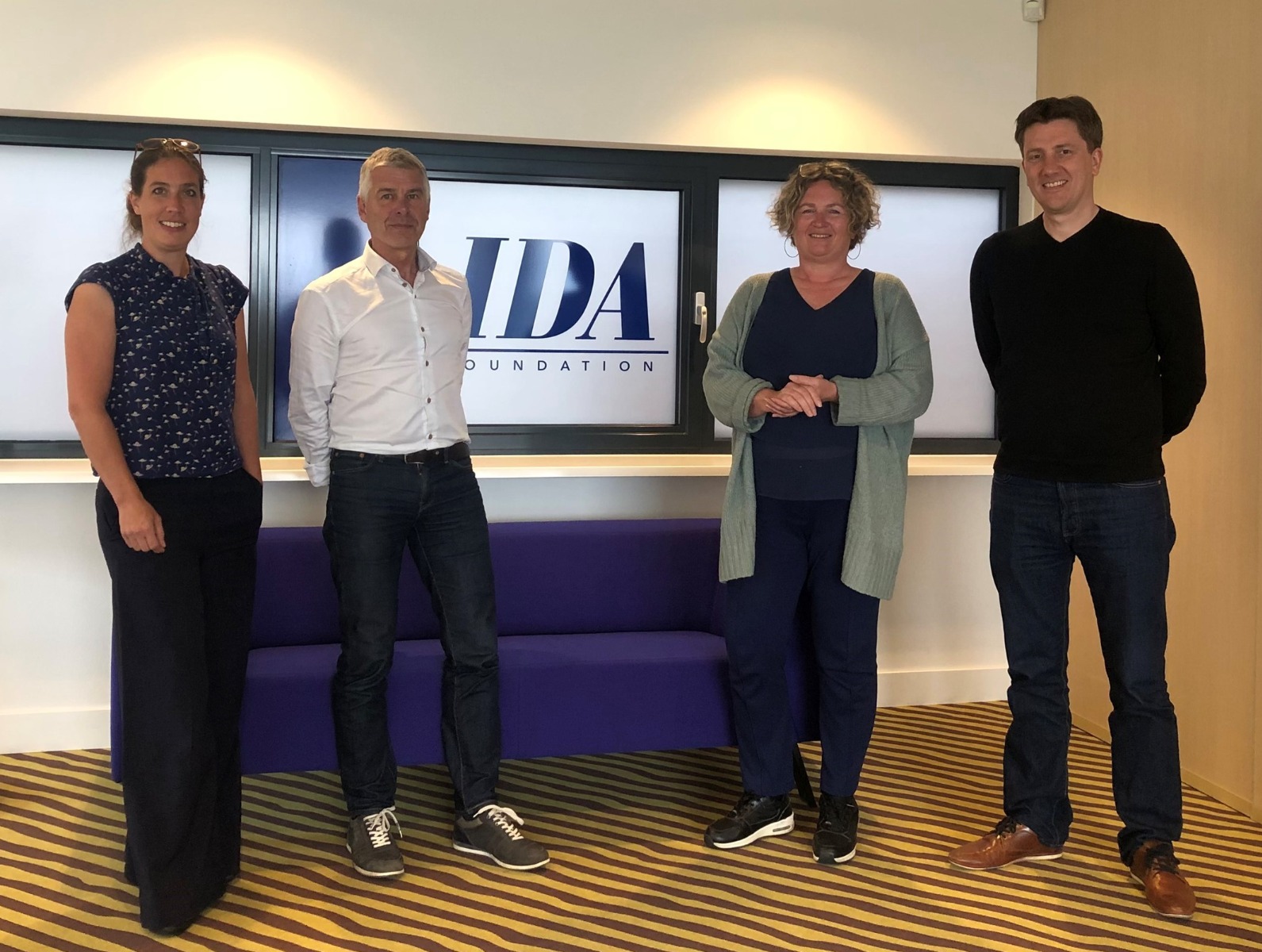 From left to right: Claire Barnhoorn (Solvoz), Harm Veerkamp (IDA Foundation), Wendy Eggen (IDA Foundation), Jaime ter Linden (Solvoz)
About IDA Foundation:
IDA Foundation is a not-for-profit organisation with the mission of bridging the gap in access to medicines in Low- and Middle-Income Countries (LMICs). As a trusted wholesaler and procurement service agent, IDA distributes quality-assured medicines and medical supplies to a broad range of customers in LMICs. The organisation's impact has been significant over the past 50 years, supporting global health programmes and emergency responses worldwide, empowering communities, and strengthening health systems. For more information about IDA Foundation's work and partnerships, visit www.idafoundation.org.
About Solvoz:
Solvoz is a dedicated e-procurement solution and collaboration platform (SaaS) with integrated open-access knowledge. Solvoz offers a technical platform, supporting NGOs, health agencies, charities and other social impact organisations with procurement capacity in Low- and Middle-Income Countries (LMICs) by connecting organisations' requests to thousands of suppliers globally through a digital e-sourcing and e-procurement solution. Solvoz has been developed by, and for this sector to help drive and facilitate fundamental change in procurement by organisations in LMICs through a digital solution. For more information about Solvoz, visit www.solvoz.com.
In the past IDA and Solvoz collaborated in the greening medical supplies partnership, examining sustainability options for rapid malaria tests. Read more about the outcomes here.
Stay tuned for new updates during the Global Week for Action on NCDs (14-21 September 2023). In case you are interested to join this initiative please contact Harm Veerkamp or Claire Barnhoorn.