Global programmes with major impact
Access to essential health commodities is critical to saving millions of lives around the globe. To improve access to medicines on a global scale, IDA Foundation acts as procurement agent to the following global health programmes:
the Global Fund's Pooled Procurement Mechanism (PPM)
the Global Drug Facility (for TB)
the Global Health Supply Chain programme (as part of the Chemonics-led consortium)
As one of the partners working within these global programmes, we are proud to contribute to improving access to essential medicines and supplies where it is needed most.
---
Success Stories
IDA Foundation has a history of participating in programmes tailored to meet the specific needs of our customers. Below we share two examples of projects that had a significant impact on the communities involved.
Papua New Guinea: Essential health for rural communities
Access to healthcare is a challenge for the poorest people in Papua New Guinea (PNG), many of whom live in remote, rural locations that are hard to reach with essential services. Partnering in a health programme funded by AusAID, IDA supplied 130 different health products, sourced from 55 different suppliers in 12 different countries, and delivered to 6 different ports of destination.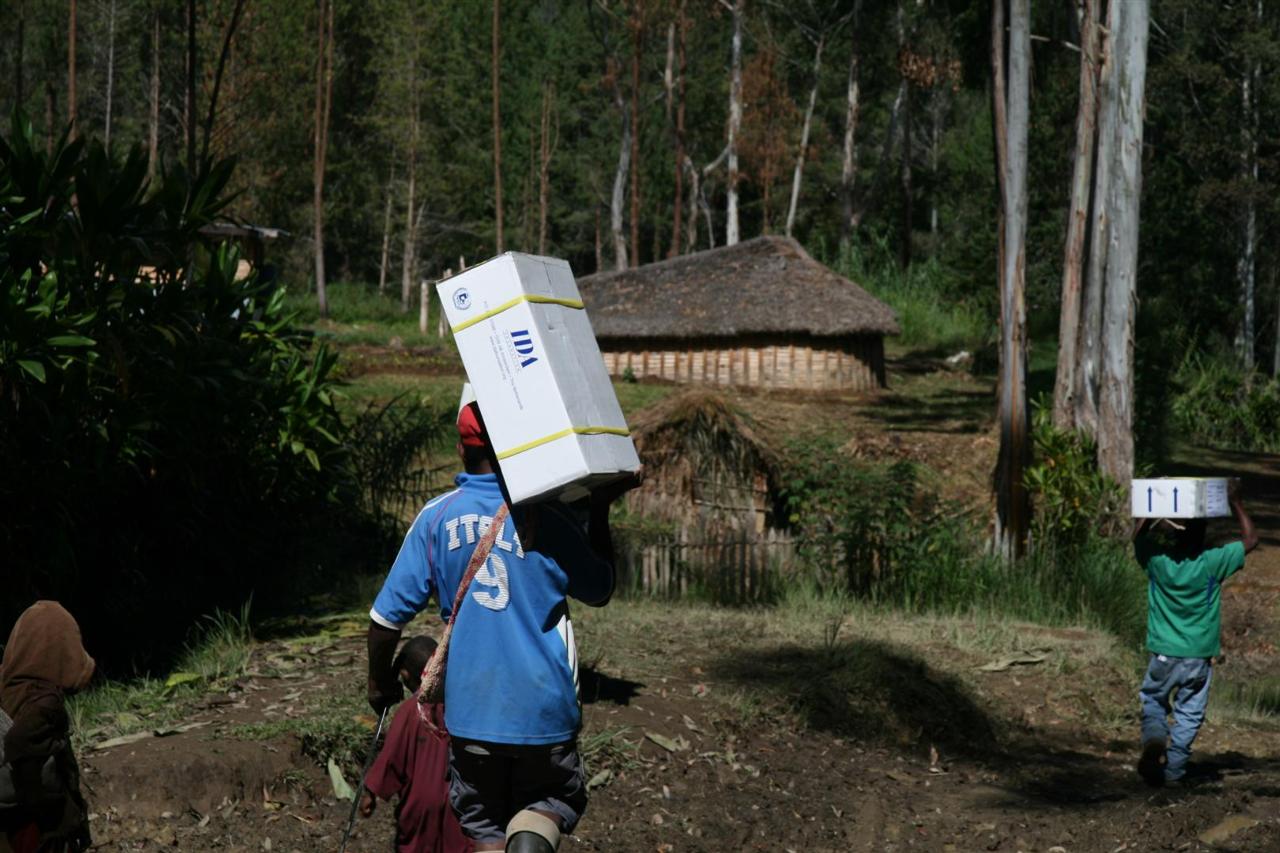 What was our impact?
IDA and partners made essential medicines available at 2726 community health facilities in PNG. Each essential health kit contained enough medicines and medical supplies for the treatment of 5,000 patients for 4 months. In some communities, it was the first time that medicines had been available to the population.
Philippines: Responding to an emergency
When typhoon Haiyan / Yolanda hit the Philippines in November 2013, 1.9 million were left homeless and more than 6 million displaced in the Visayas region. With no food, water, or shelter available, millions of people needed health assistance. After a call to the IDA emergency phone by our customer PSF Germany, our team prepared for quick delivery of emergency kits for the affected region.
What did our customer say?
"With quick and efficient service, IDA Foundation allowed us to respond quickly by delivering the emergency health kits within a day. They were also very cooperative and helpful in organizing transport and documentation. This enabled us to help approximately 100-150 patients per day in our clinic in the weeks following the disaster." Stephanie Puegge, PSF Germany